Inflatable hot tubs have become a very common feature today. With the popularity, there has been a lot of competition between the manufacturers. This has resulted in an overwhelming number of tubs in the market like the Coleman Lay Z Spa. This has since made choosing the right unit quite challenging. However, following these tips should make it a little simpler and ensure that you get the best.
Tips for buying inflatable hot tub
Make a decision on the hot tub you want
The inflatable hot tub can either be for indoor or outdoor use. Deciding which one you want between the two will make it easier to determine the size of the tub, and other considerations like weather resistance properties. Make a decision on the budget that you are willing to spend on the tub as well
Determine the area where you wish to place the spa and consider its conditions
Some of the underlying requirements that you need to consider include the ability to drain water efficiently, additional plumbing requirements, accessibility, and flooring surface. The hot tub will also create a moist and humid environment so ensure that the area can handle such a condition without bringing up problems such as mold.
Consider heat adjustment
The hot tub you get should allow easy temperature adjustment. There are options of manual and automatic that you need to choose from. Having a wider range of adjustability is also a plus for the hot tub.
Know power and light requirements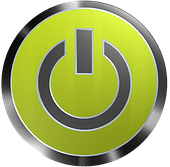 Ensure that the power outlet you will use can deliver the required amperes or watts to the hot tub. If you are worried about your electricity bill, you can check the power consumption rates of the tub as well. Some usually come with inbuilt mood lights, which will enhance the tub aesthetics at night and allow you to enjoy your favorite book as you soak. Ensure you consider all those factors before you head out to shop.
Check the spare parts availability
You should always go for a tub that has spare parts readily available in the market. This will ensure that you will not have to get rid of the whole tub simply because of an occurrence of a problem such as a heater breaking down. The easiest way to go about this is to get a hot tub from a brand that is well known.