Rabbit keeping for any reason is indeed a noble venture and must be backed up in every way. Though it is not a walk in the park, there are guides and leads on how to do just about everything. This includes how to feed them as well as selecting the most appropriate cages for them. Since they are fond of hopping about, you shouldn't risk leaving them out in the wild. Do so only under your close watch. For this reason, quality rabbit cages are all you need to make your rabbit keeping venture a successful one.
The perfect size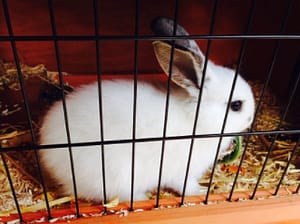 Rabbits love their space as they are quite the types of animals that can't contain themselves. A rabbit cage with just the right size is what your rabbits need. It would not be fair to keep them all huddled up in a tiny cage.
Whatever your reasons for keeping them are, rabbits are living things that deserve the best treatment. You can determine the size simply by looking at how big or small your rabbits are. Small as they might be, keep in mind that it is a necessity for all living things to grow and expand.
Low maintenance cage
Rabbits are also not such neat animals. They mess and fool around at all times. If you lead a busy kind of lifestyle, you may want to check on the maintenance practices involved first. A low maintenance cage will give you the time of day to yourself.
All you will have to do is let you rabbits out for some sunshine.
You will also have to put together something for them to have a proper bite. A low maintenance cage is just what every rabbit owner needs to rear healthy rabbits.
Affordability
It wouldn't be fair to put so much financial pressure on yourself. Go for something that you can easily afford without having to go through so much trouble financially. Upon further look online, you will realize that there are plenty of decent cages for your rabbits at an affordable price.
What's more, they double up with the feature of quality. Take your time and have a look at each one of them. You will definitely find one that suits your criteria at the most unbeatable prices.
Material used in their making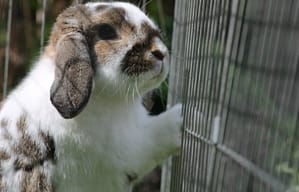 This has everything to do with how durable it will be for your rabbits. It also depends on the kind of climate in which you would love to keep them. Ensure that the material used in their making is easy to clean up and maintain.
It should also be comfortable for the rabbits to enjoy their time inside. In case you are not too sure where to get the best, you should seek an expert's opinion. This way, you won't have to strain too hard when it comes to picking the right cage for your rabbits.
Proper installation
Their installation depends on whether you would love a portable one or one that is firmly rooted to the ground. Whichever the options, you should look for suitable places to have them installed. You must also ensure that you are dealing with a professional who will do a good job.