Belly piercing or as it is known by many, navel piercing, is one of the most popular kinds of piercing in the society today. It is actually said that it falls second in terms of popularity after lobe and cartilage piercing. It is mostly common among females although these days men are also practicing it. The demographic that practices it now ranges from teens to adults in their late fifties.
However, inasmuch as the practice is gaining more popularity by the day, it is important to understand the whole process and the risk associated with it. Belly Piercing is considered as a surface piercing; this means that the problems that are associated with a surface wound may arise.
Wound migration
One of the common problems that may be associated with a navel piercing is wound migration. As the name suggests, this is where the wound moves to a more comfortable resting place. This usually happens when the body treats the wound as a foreign object and therefore pushes it out of the skin. One may, therefore, notice that after some time, the piercing may change position.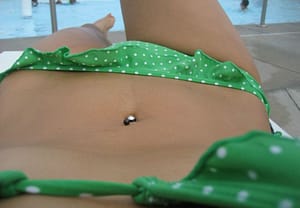 To avoid this, it is imperative that the wound is thoroughly cleaned. General hygiene and proper care of the wound will speed up the healing process and avoid wound migration.
Avoid lots of movements
The belly is located right at the center of the body, what this means is that it will be affected by the movements. Whenever a person bends forward, backwards, or sideways, the wound will be affected. Having jewelry on the navel exacerbates the situation. In the event that you have had a belly piercing, it is advised that you avoid strenuous body movements around the belly region for at least a year to give the wound time to heal completely.
Risky move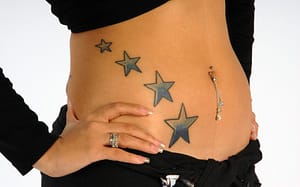 It is good to point out that while navel piercings are quite popular; they are extremely vulnerable to infections especially in the first year. Considering the location of the navel, it is important to think twice before having your navel pierced.
The above are some of the ways through which one can speed up the healing process of the navel and avoid further complications in the future. It is important to ensure that the piercing is done by a qualified professional, or in the least, a person with some medical background; this way the risk associated with the piercing is can be reduced.