Consultation with a physiotherapist is essential in treating diseases of the musculoskeletal system, for example, osteochondrosis of the cervical, thoracic, lumbar spine with arthritis, arthrosis, and other conditions. Going for physiotherapy has been difficult for many during this lockdown period.
I'm so glad Victoria residents can still attend physiotherapist appointments during lockdown. The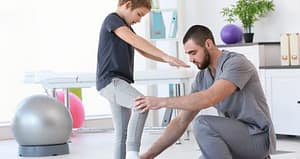 good thing is that there are physiotherapists who can come to perform the necessary procedures at home. This is essential during this lockdown period and for patients who are seriously incapacitated to move from one point to another.
It would be best if you looked for a qualified physical therapist to perform these procedures. Most of them will assess your condition to determine the correct therapies to speed up your recovery. There are lots of benefits you can enjoy from having these procedures done at home. Among the main advantages of home physiotherapy, we highlight:
Greater Comfort and Time Savings
It offers greater well-being and comfort without giving up the services and treatments you would receive in a physiotherapy clinic. On the other hand, it saves time for you. It helps to facilitate your routine. By opting for home physiotherapy, you will be able to enjoy an excellent service without the need to compromise your other daily activities, and you will not have to waste time traveling.
Facilitates Rest and Recovery
Rest for the body is based on a regenerative and adaptation process. It is very important if you want to achieve good results and rapid improvement. Therefore, having the home service will favor your rest and recovery since you will not have to travel to the consultation, and you will be able to save the rest you need to overcome the ailment you suffer.
Personalized Treatment
In the same way,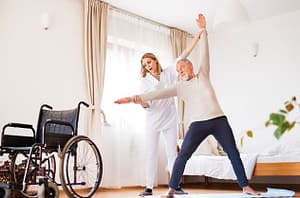 as in a physiotherapy clinic, professionals who will carry out the rehabilitation at your home will provide greater attention and provide more personalized and individual treatment, since, by knowing the environment in which you live, the advice of the physiotherapist will be more adjusted to your lifestyle and customs.
On the other hand, it allows treating people with some degree of dependency or with difficulties to move on their own in the same way that family members can be guided in the treatments so that they can work with them.
If you are interested in receiving physiotherapy treatment fully adapted to your ailments or injuries, you should look for the right expert.