Introduction
Are you planning on building a new house or are you in the process of planning a new office building? If this is the reason you are reading this post, then you may want to know more about rendered 3D floor plans for your new house or commercial structure.
Steps in designing a home or commercial building
One thing we all know is that when you set out to build any structure, it is not a cheap affair. For many people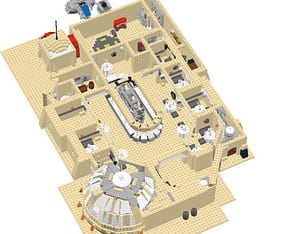 building their dream home can be the greatest thing they do in their life. Therefore, it is important to get things right the first time without risking the possibility that you will have to make changes after the building is complete.
Meet an Architect
Almost every person who wants something built will have an idea in their mind. You must try to make a rough sketch of this on paper so that you can show it to the architect and explain what you want. You must go into detail and do not miss out on anything. It will be best to write everything down so that you can cover each point.
The architect will then proceed to make a scaled drawing of the building based on the information you gave him or her. Once this is done, you may have a rough idea of how it may look, but it will not be enough.
Get a 3D rendering done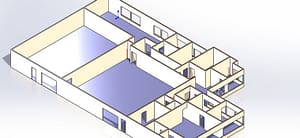 If you want the finished building to look exactly how you visioned it, you will need to get a floor plan done in 3D. The reason for this is that you will be able to get an exact idea of how the building will look. You will see the sizes of the room and can even place 3D furniture in them to see how they will look. You can gauge the sizes of the rooms and decide if you want to make them smaller or bigger.
When you get the floor plan done in this way, you can make changes to see how it will look. You do not have to wait until the building is constructed anymore. We all know that making changes to a building is costly and adjusting a 3D design only takes some movements on a computer.
Conclusion
Building a home or commercial structure is no easy task, and you should always get it right the first time. 3D technology can help you with this so you will be pleased with the final result.