Every culture has its traditions that it upholds through the ages. The traditions of people of USA are diversified, but there is one that has always remained unchanging, and that's their love for sports. Each US citizen has one sport that they hold dear to heart, and they are committed to their teams through the thick and thin of their leagues. The following sports are the most popular professional team sports that the people of USA love with every bit of their hearts.
Professional team sports in the USA
Football
Every American kid at one point or the other dre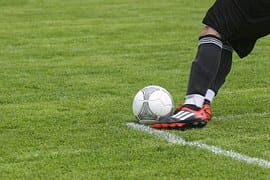 ams of playing pro-football and living the big life. To Americans football is not a sport; it is our religion, our family, and our life. Everyone, even the people that do not watch football, always argue about football. The fact that it also has different leagues for different ages makes it the most popular sports the USA. And the endless energy that flows through you as you watch it is a bonus point.
Baseball
Who hasn't seen that concentration on the pitcher's face as he waits for the ball? Who hasn't hold their breath waiting for the thud that says the hit has been made? Almost every family has a baseball fanatic who is prepared to watch every game and know every statistic of their team. These family bonding sports is the second most popular team in the USA.
Basketball
There is something about basketball that keeps you on your toes as you wait for the fast paced players to score or do their magic on the court. On a basketball game, you can be assured that you will enjoy every second of it and still go home with the buzz of the game flowing through you The National Basketball Association (NBA) and the' basketball schools' provide enough excitement for any basketball fan.
Hockey
Though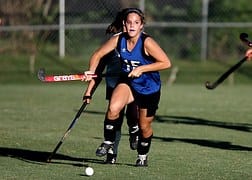 not in the same popularity league as the 5111Big Three', hockey is also a very popular US sport in its right. The fast-paced excitement and the violent body contact sport has an appeal that is getting harder to ignore. The National Hockey League (NHL) hosts 30 teams that are dedicated to entertaining hockey fans throughout the USA.
Everybody has what they love, and no amount of persuasion can make them bend their will, and on top of that list of hard-headed fanatics are a sports fan. You can be assured that in every home you will either find a fan of hockey, basketball, baseball or football; as these are the sports that bind them as a family and help them create memories.